February 14th, 2020: Welcome To The Deep End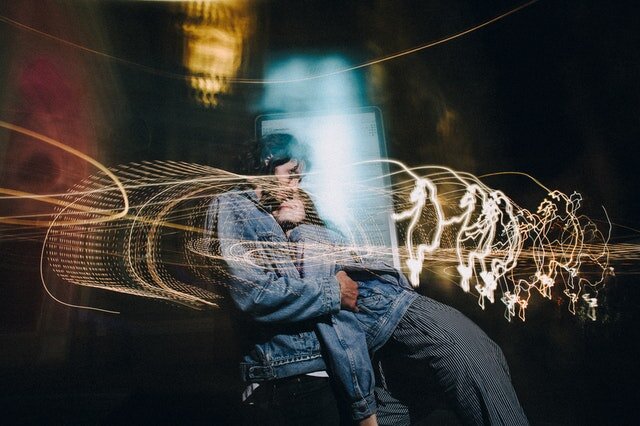 Photo by Євгеній
Симоненко from Pexels
Scorpio Moon opposite Uranus  in Taurus (3
deg)

Scorpio Moon trine the Cancer North Node (7
deg)

Scorpio Moon trine Mercury in Pisces (12
deg)

Scorpio Moon sextile Jupiter in Capricorn (16
deg)
The Scorpio Moon starts off with a freeing opposition to Uranus.
Here we have an abrupt expansion of intense needs/situations –
unexpected transformation surges on a deep level, forcing you to
push the boundaries of a fixed situation. You may feel this as an
internal stretch triggered by external disruption. 
This leads to the Moon's trine to the North Node, suggesting
that these changes will facilitate progress in emotional
intelligence and an understanding of newly emerging needs. The
Moon's trine to Mercury helps you put this into words (or at
least, make sense of what's happening) and the sextile to Jupiter
ends things on a gently optimistic note. Despite the initial shock,
you should discover that this scenario has benefits. It's good
to feel more, even if that means going past the level where
you're comfortable (you'll discover a new level of
comfort).
Welcome to the deep end.
Source: FS – All – Astrology
February 14th, 2020: Welcome To The Deep End